Accessories
Electric energy saving
---
---
How do you prevent yourself getting tired down the stretch with a full bag in the hot summer sun? Investing in an electric trolley will take the weight off your shoulders and let you focus on your golf through 18 holes.
Motocaddy's electric trolley range gives you so much out on the course, from GPS readings to tap-and-go convenience, that golf has never been easier or more enjoyable. And you can choose from a range of designs; each giving you unique features & benefits that we'll explore below…
There are some great features that all of these models share.

Joel Tadman | Foremost TV
If you have a taste for the finer things in life, you can turn to top-of-the-range technology (we'll dive into this in a minute) with chrome detailing for a super-sleek look in the M-TECH premium trolley. If this wasn't enough already, the handle grips are made with genuine leather that's hand-stitched with care for the best of feelings when handling the trolley.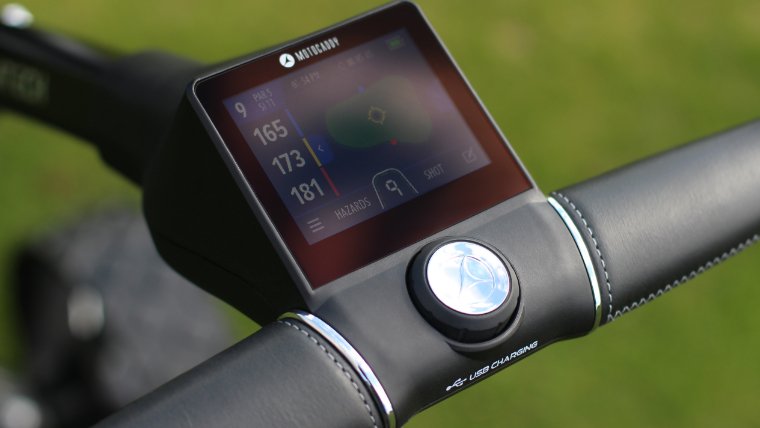 If it's convenience you're after, though, then the remote-controlled M7 will leap out at you; making it easier than ever to steer your way around the course. But don't be fooled into thinking you're losing any of that cutting-edge technology. The remote control - which you can see in the image below - fits perfectly into the palm of your hand and is very sleek, easily fitting into your pocket without any hassle.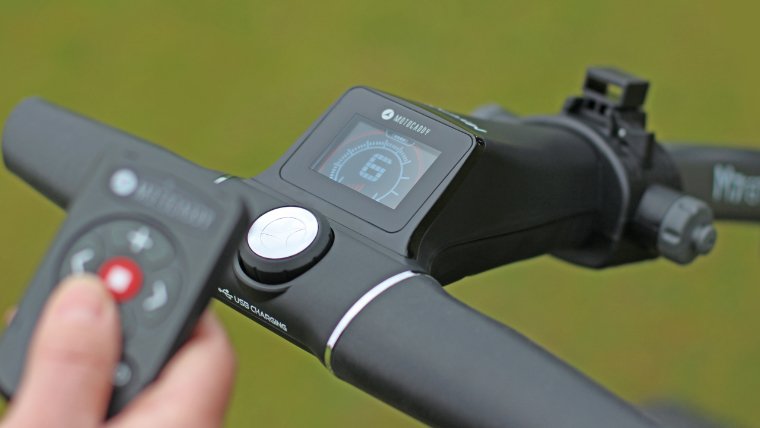 Speaking of which, let's look at the M5 GPS, which boasts the same GPS technology as the new M-TECH. The 3.5" crystal-clear touchscreen shows you the shape of the green on every hole and even lets you drag & drop the pin position to mirror what you're faced with on the day. Other nifty features include a defibrillator locator & CPR instruction, smartphone notifications (that you can turn on and off) and control over speed & distance.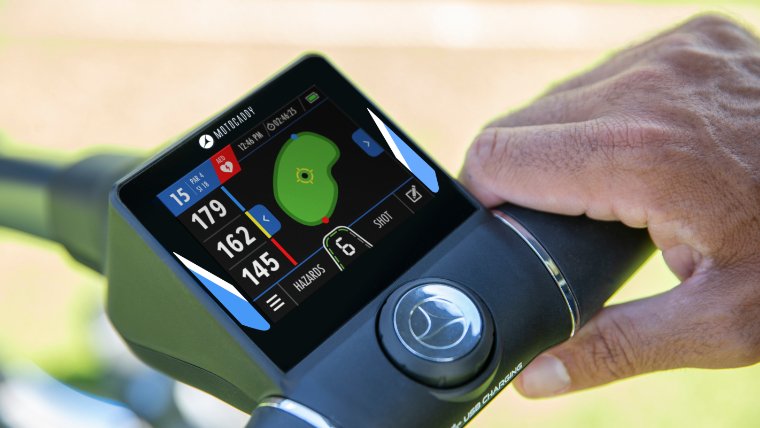 If you like the idea of having tech at your fingertips but you don't want to shell out quite so much, the M3 GPS model strikes that balance really nicely. Whereas the M5 GPS shows you course maps, the M3 has simple-to-read distances to the front, middle and back of the green so you have key yardages at a glance.