Equipment
Your secret weapon?
---
---
Getting something in your bag that can give you an edge with every shot is possibly the most consistent way to improve your game. You can make a bad swing or get nervous about hitting certain shots, but the right golf ball will make whatever shot you do hit that bit better (disclaimer: this only applies if you keep it in bounds!).
In fact, not only will the right golf ball reduce the damage or make it easier to recover, it will also make the good shots that much better. But how do you know which golf balls to look at for those results? Well, here's our breakdown of the newly released Triad balls from Wilson.
Wilson Triad Balls
Wilson's brand-new Triad golf balls are simply incredible. Wilson earned a reputation for great golf balls, but they didn't stop there; engineering a new innovation to find that next level of performance.
The Tri-Balanced construction ensures weight is evenly distributed throughout, meaning straight and accurate shots. This is particularly noticeable when putting; keeping your ball on its intended line as it rolls ever closer to the hole. However, the high-MOI design also helps you find fairways off-the-tee and the cast urethane cover lets you attack pins with precision thanks to enhanced spin control.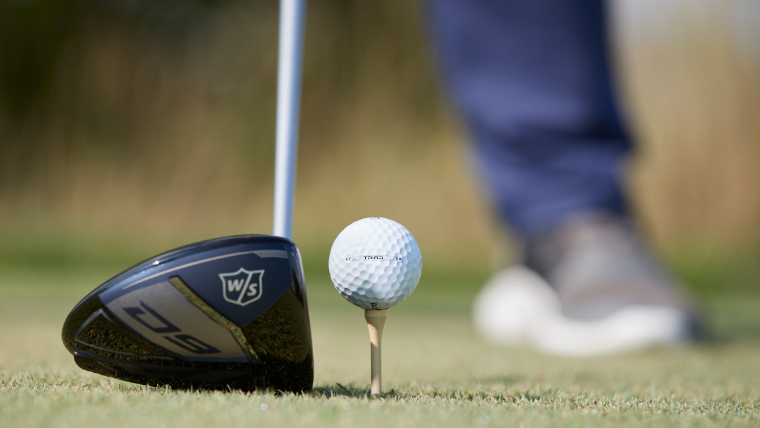 Wilson Triad RAW Balls
If all this wasn't enough already, a 'RAW' version of the Triad golf balls is also available. These utilise all the same technology, but are unpainted to avoid any uneven paintwork effecting your ball flight. It might take some getting used to, but you really couldn't get any more dialled-in than this.
An innovative design and a revolutionary RAW finish… that sounds like something you've got to try! Feel free to get in touch below and we'll be happy to help you experience these golf balls for yourself.